Our Providers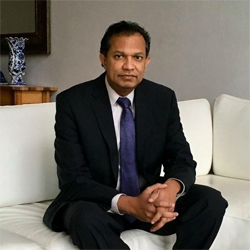 Dr. Suriya Jayawardena (Dr. Jay)
Dr. Suriya Jayawardena (Dr. Jay) did his Residency training in Internal Medicine at Coney Island Hospital, New York. He won several awards during his residency including Outstanding Achievement Award in Research.
He did his Cardiovascular (Cardiology) Fellowship at Maimonides Medical Center, New York. He then did Subspecialty Fellowship Training in Interventional Cardiology and Peripheral Vascular Interventions at Albert Einstein Medical Center, Philadelphia, Pennsylvania.
Dr. Jay is Board Certified in Cardiovascular Diseases, Echocardiography, Nuclear Cardiology and Internal Medicine. He is a Fellow of the American College of Cardiology (FACC).
Dr. Jay has several publications in peer reviewed medical journals. His training and skills include the full spectrum of Coronary Interventions, Peripheral Vascular Interventions as well as general Consultative Cardiology, Nuclear Cardiology and Echocardiography.
He stays in Fayetteville NC with his wife and daughter.
Dr. Jay is accepting new patients at Cardinal Heart and Vascular Center.
---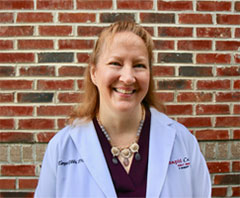 Tanya Gibbs
MSN, APRN, FNP-BC
Tanya Gibbs is a board-certified family nurse practitioner. She is board certified by the AANP in Family Primary Care Medicine. She completed her Associate Degree in Applied Science with a concentration in registered nursing at FTCC in Fayetteville, NC in 2003. She then completed her Bachelor of Science in Nursing at Fayetteville State University in Fayetteville, NC in 2015. Furthermore, she graduated with her Master of Science degree with a concentration in Family Nurse Practitioner in 2018 from South University in Savannah, GA. She has worked as a Nurse Practitioner in Family Care, Urgent Care, and Weightloss management. Prior to becoming a nurse practitioner, she worked in multiple areas as an RN, lastly specializing in IV Therapy and infectious disease. Tanya is passionate about providing compassionate and evidence-based care to her patients. "
As a family nurse practitioner, I have been trained to treat the whole family, from toddlers to the elderly. I have the ability to assess, diagnose and treat all conditions that come into the clinic. I also know that there is a need to refer patients to a physician or a specialist".
Tanya lives in Fayetteville, NC with her spouse and children. She enjoys crafting, reading, traveling, and time spent with her family and friends.
---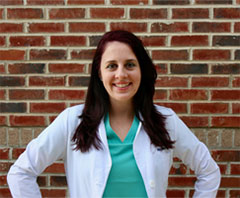 Rachael Joyner
MSN, APRN, FNP-BC
Rachael Joyner is a family nurse practitioner with a Master of Science degree from Florida Atlantic University. She is board certified by the ANCC in Family Primary Care Medicine. She has worked as a nurse practitioner in primary care and cardiology in both South Florida and North Carolina. Prior to becoming a nurse practitioner, she was a registered nurse for six years at a large teaching hospital in South Florida where she specialized in cardiology and acute care medicine. Rachael is passionate about primary care and preventative medicine. She has gone on several medical mission trips to Latin America and is fluent in Spanish. She is finishing her doctoral degree in advanced nursing practice at the University of Florida with a research emphasis on medication safety and preventative medicine. She enjoys teaching, research, and community health. Rachael is originally from South Florida and now lives in Cary, North Carolina.